January 3, 2023
Garrett Helps OEMs Protect Vehicle Security in an Increasingly Connected World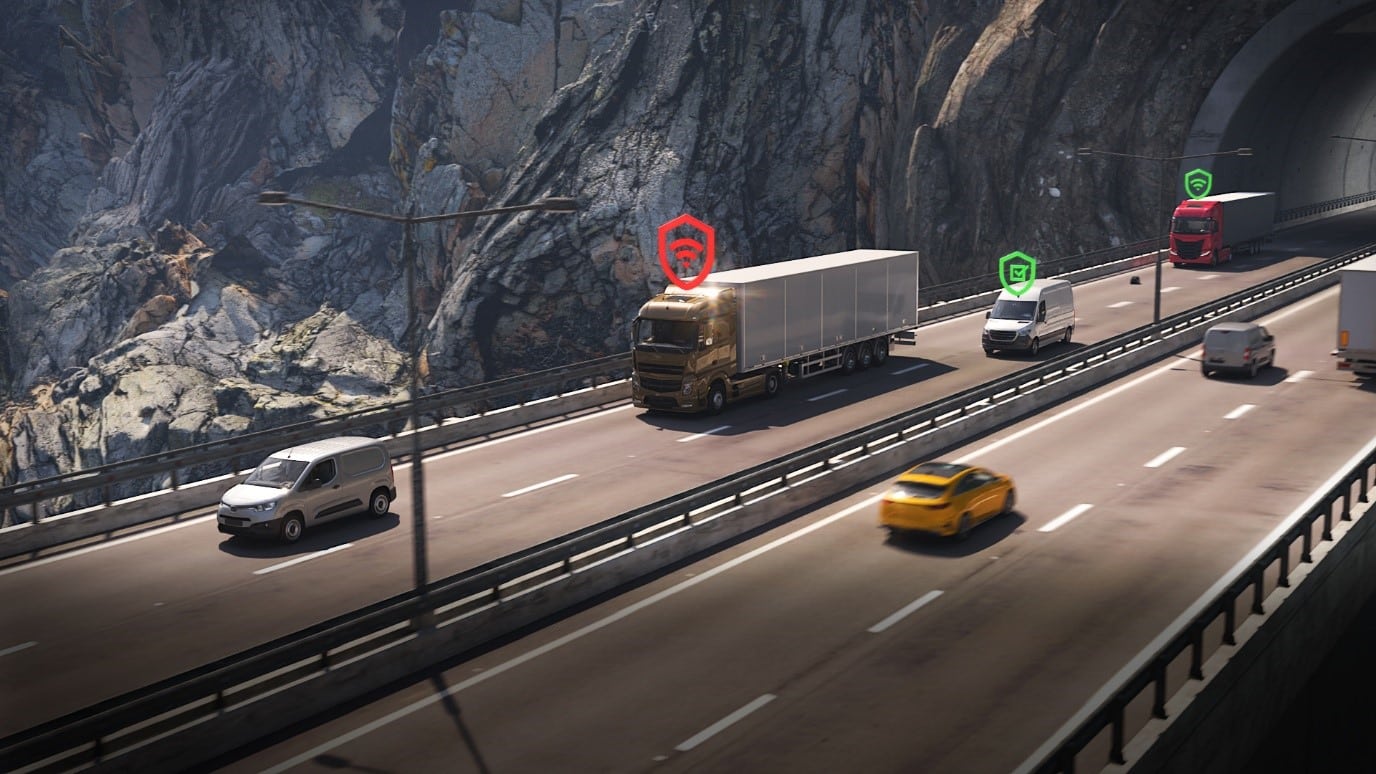 In 2023, the number of connected vehicles around the world is expected to reach 775 million* – and for black hat cyber criminals that represents a very big target.
While digital innovation is creating an automotive ecosystem capable of transforming the experience of drivers, the question facing automakers is how best to safeguard vehicles from cyber-attacks in a rapidly developing connected, autonomous, shared, and electric (CASE) environment?
Garrett's Connected Vehicle Software Team is focused on helping OEMs meet the challenge of this new era by harnessing over 25 years of industrial cybersecurity experience alongside its deep knowledge of automotive processes and procedures. The team is a world leader in the development and application of multi-layered on-and-off board intrusion detection systems (IDS) designed to identify cyber threats, block attacks, provide expert remediation support, and bolster automaker resilience through full lifecycle security management.
"Driver assistance innovations, such as automatic emergency braking, pedestrian detection/avoidance, traffic sign recognition, lane departure correction, and adaptive cruise control, make cars and trucks safer and easier to drive, but when connected, also more vulnerable to cyber-attacks," said Craig Balis, Garrett Vice President and Chief Technology Officer. "These cyber-attacks can compromise vehicle security, damage an automaker's reputation, lead to costly fleet downtime, and even place drivers and their passengers at risk."
To strengthen automotive security, the United Nations Economic Commission for Europe (UNECE) and country-specific lifecycle cybersecurity management system regulations are being introduced for automakers and suppliers to ensure connected vehicle integrity is protected and continuously monitored.
Garrett's Intrusion Detection System Software (IDS) and its Security Operations Center (SOC) Cloud solution monitor vehicle networks, such as CAN, automotive Ethernet protocols, and high-performance computers that connect today's increasingly sophisticated electrical and electronic architectures, and help automakers and suppliers meet regulatory requirements.
"We are providing automakers with end-to-end cybersecurity solutions for every stage of a connected vehicle lifecycle – from electrical/electronic architecture planning to development to post-production," explained Balis. "Moreover, as we accelerate towards an autonomous driving world, with its increasing reliance on a digital ecosystem, cybersecurity will become even more important in safeguarding both vehicle performance and customer data."
Garrett's Unified IDS technology is hardware agnostic and continuously scans vehicle networks for physically connected or remotely triggered anomalies. It employs over 50 advanced algorithms to detect and block malicious messages, continuously updating attack profiles through a dedicated SOC that analyzes alert root causes, manages incident escalations, and provides remediation support. Garrett's IDS solution is class-leading for detection rates, false-positive levels, and onboard CPU usage.

The team's experience to-date is that hackers are mostly focused on exploiting vulnerabilities for vehicle theft, but as connectivity expands, so will the risk to ecosystem integrity.
These vulnerabilities can take many forms, from back-end servers, keyless entry systems and ECUs to communications channels, coding, system updates and more, with hackers exploiting weaknesses using a variety of means, including cryptographic attacks, reverse software engineering, and physical system manipulation.
Now Garrett is developing next-generation cybersecurity architecture. Partnering with OEMs and semiconductor vendors on software and network innovations, the team aims to leverage artificial intelligence to detect any attack signature and instantly block suspicious messages to prevent vehicle-critical systems from being compromised.
"As a cyber security expert, Garrett is always looking beyond current knowledge, always anticipating how black hat cyber criminals are looking to exploit vulnerabilities in the future," said Balis. "This work is becoming even more important as we enter the autonomous driving era in which digital technology, more than driver judgement and skill, will determine vehicle security and passenger safety. At Garrett, our focus is on complete vehicle protection through smart, dynamic, and connected security solutions that meet the needs of automakers and keep drivers safe from cyber risks."
Visit our web pages to discover more about Garrett's world-class Connected Vehicle software. 
*According to recent Juniper Research data