November 30, 2022
Garrett's Automotive Cybersecurity Solutions Receive Industry Recognition in China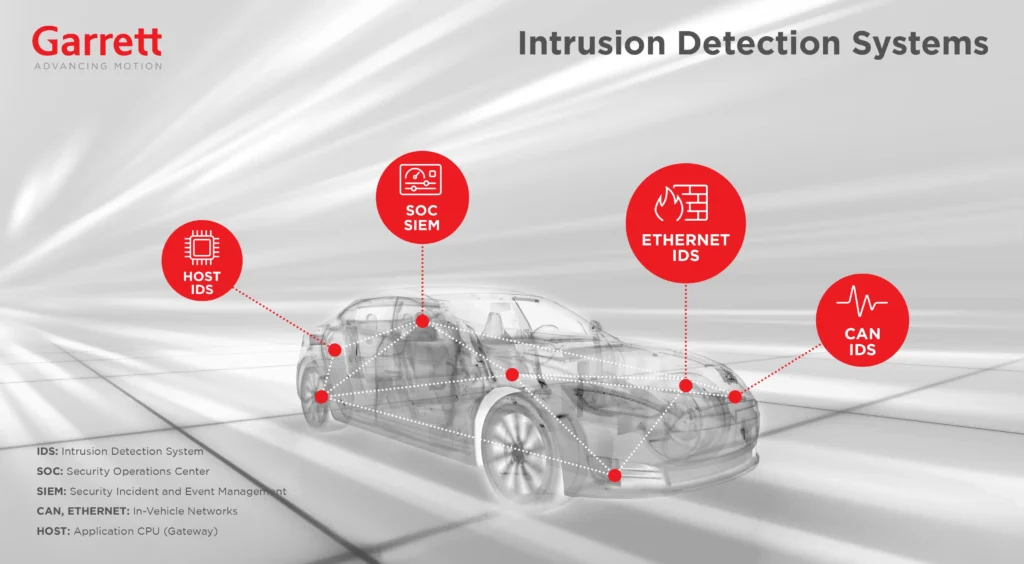 Garrett Motion was recently awarded the 2022 Automotive Innovation Technology Award in China for its connected vehicle cybersecurity software solutions (Intrusion Detection System and Security Operation Center). The award was presented to Garrett by AI Automotive Manufacturing, a professional Chinese media of automobile information, manufacturing and technology at the 2022 International Intelligent E-Mobility Innovation Forum.
This is another industry recognition in 2022 presented to Garrett's cybersecurity solutions for its unique algorithms and advantages in China, following the 2022 Outstanding Automotive Security Software Innovation Enterprise Award in September. The judging panel was comprised of a combination of automotive media editors, experts and general public voting.
"The award is demonstration of our innovation achievements in automotive cybersecurity," said Wu Jun, General Manager of Garrett's Connected Vehicle business for the Asia-Pacific region. "At Garrett we are committed to providing solutions that help safeguard connected vehicles against cyber-attacks. With over 20 years of experience in cybersecurity in the industrial, aerospace, and automotive industries, and a deep understanding of automotive industry, we work closely with OEMs and suppliers to provide comprehensive intrusion detection cybersecurity solutions."
Garrett's advanced automotive cybersecurity solutions can assist auto manufacturers stay ahead of threats and effectively optimize and protect connected vehicles by offering differentiated tools such as Intrusion Detection System (IDS) and Security Operation Center.
Garrett's cybersecurity solution has already been implemented on mass-market production vehicle in 2022 with both global and Chinese local automakers
As a global leader in automotive cybersecurity software, Garrett is committed to joining force with customers and other key players in the industry on emerging threat detection as well as generalized areas like best-practice industry standards.