Learn More About The Best Turbo Combinations For Your Engine Platform
Find Your Engine Platform Below
Garrett on-vehicle performance data pages are intended to be a quick reference guide to identify tips, and performance data from specific engine platforms and turbo combinations. This library of data was collected from Garrett sponsored racers, mechanics, and influencers in an effort to help simplify the turbo matching process. The data below will help you identify the best turbo for an engine. Please note, the performance data below has been provided by race teams that are using Garrett turbochargers and is intended to be used as reference data when identifying a turbo match for an engine. Performance results will vary unless all conditions are identical.
Scroll Below To Identify Your Engine Platform
Performance Data For LS Engine Platforms
The LS engine is one of the most popular modern engine platforms for today's turbocharger enthusiast. The stout construction, plethora of aftermarket parts support, and availability has made this the go-to V8 engine for turbocharging. From bone stock to fire breathing combinations, this page will give you tips and dyno performance data from some of the top racers and influencers using the LS engine as a power plant.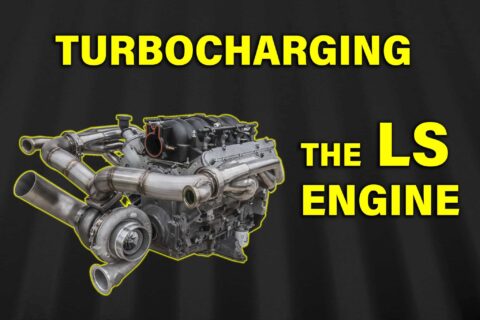 Performance Data For Toyota 1JZ / 2JZ Engine Platforms
The Toyota JZ engine family is a series of inline-6 cylinder engines. JZ engines are 24-valve DOHC (dual overhead cam engines) offered in 2.5- and 3.0-litre versions as they progressed through the generations. The 1ZJ was produced from 1990 – 2007 and has a 2.5L displacement and had several configurations GE, GTE, FSE. The 2JZ started production in 1991 and has a 3.0L displacement. This engine displacement range provides many turbocharger options but what's most important to finding the best turbo for a 1JZ and 2JZ engine is the type of driving and target crank horsepower target.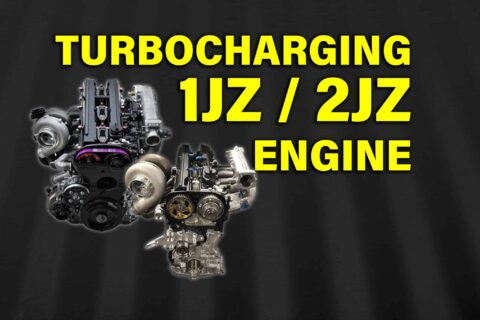 Performance Data For 2014 – 2018 Volkswagen / Audi 2.0L TSI MK7
Garrett PowerMax™ turbocharger upgrades for the Volkswagen and Audi MK7 2.0L TSI engine platform is engineered to increase engine performance while maintaining OEM installation specifications. Stage 1 (485 BHP*) and Stage 2 (600 BHP*) upgrades maximize efficiency and air flow compared to the OEM turbocharger. High temperature, Mar-M alloy turbine wheel and twin scroll stainless steel turbine housings are rated for up to 1050° C. These turbochargers are fully assembled with a calibrated electronic actuator and ancillary components for direct OEM fitment.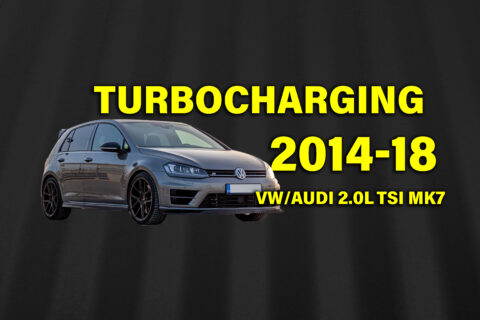 Performance Data For 2013 – 2018 Ford 2.0L EcoBoost
The Garrett PowerMax™ Stage 1 turbocharger upgrade for the 2013 – 2018 2.0L Ford EcoBoost engine platform is engineered to increase engine performance capability while maintaining OEM installation specifications. This direct drop-in turbocharger provides up to 16% more flow than OEM and will support up to 350 BHP* (260kW). Applications for this Stage 1 PowerMax performance drop-in turbo include: Ford Focus ST | Ford Escape | Ford Kuga | Ford Fusion | Ford Taurus | Lincoln KMC | Lincoln MKT | Lincoln MKZ