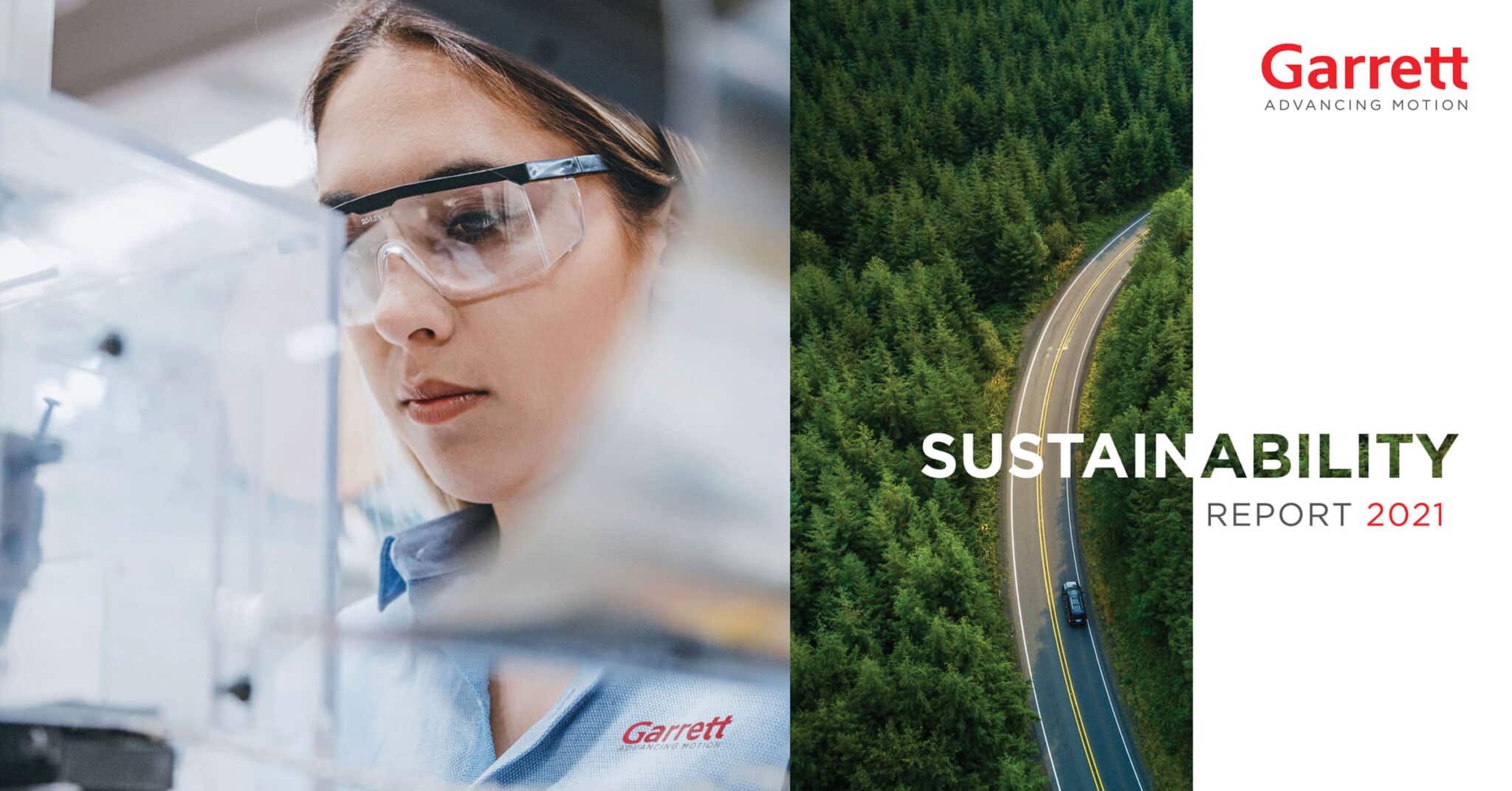 OUR 2021 SUSTAINABILITY REPORT
Browse our latest Sustainability Report, covering our performance and actions during 2021, to discover how we strive to enable a sustainable future of mobility.
SUSTAINABILITY HIGHLIGHTS

>99% emission reducing technologies
More than 99% of our revenue and more than 99% of our R&D spend are centered on emission reducing technologies.

66,000 training hours
Garrett employees completed 66 thousand hours of training, more than a 34% increase from previous year.

21.8% overall women employees
Overall, 21.8% of all Garrett employees are women, on track toward the company's ambition to reach 25% in 2025.

100% sites certified
All Garrett's manufacturing sites have environmental (ISO 14001) and energy (ISO 50001) certification.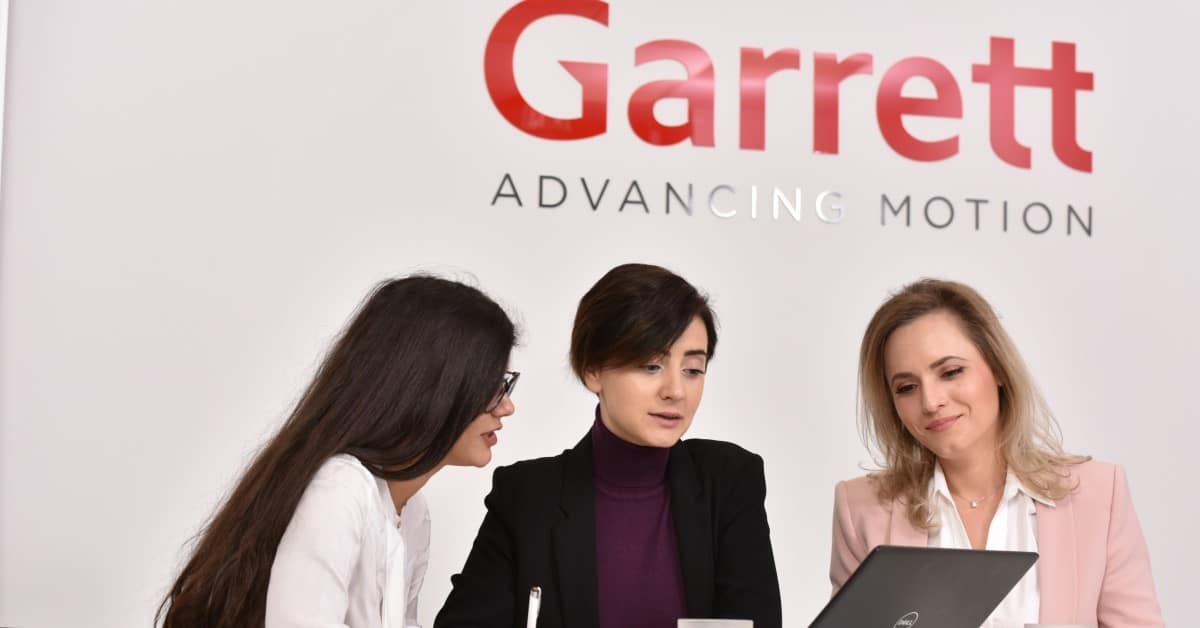 100% of employees trained on our Code
All Garrett employees have completed training on the Code of Business Conduct, and completed over 20,700 compliance-related courses.
OUR SUSTAINABILITY FRAMEWORK

We help make vehicles cleaner and more efficient

Garrett's in-house experts are driving the future of sustainable mobility for both passenger and commercial vehicles, from internal combustion engine turbocharging and hybridization, to hydrogen fuel cell, electrification solutions and connected vehicle software.
Investing in a culture of innovation 
We place a high value on developing the right working environment and the right skillsets — both within and outside our company — to advance our performance culture, support our growth strategy and ensure that the world at large can continue to benefit from breakthroughs in sustainable mobility.
Operating responsibly to ensure long-term impact
How we behave is as important as what we do. We are committed to reducing the environmental impact of our operations and to maintaining ethical business practices at all times so that Garrett can continue to innovate.   
CONTRIBUTING TO UN SUSTAINABLE DEVELOPMENT GOALS

The UN Sustainable Development Goals (UN SDGs) is an ambitious plan to create a better world by 2030. At Garrett, while we contribute to many of the SDGs, we have identified five that are most relevant to our business and where we primarily focus.
LEARN MORE IN OUR SUSTAINABILITY REPORT
Garrett ranks in the top 2% among companies in the automotive supply industry in EcoVadis with a gold rating. EcoVadis cover four topics: Environment, Labor & Human Rights, Ethics and Sustainable Procurement. We have a B score on CDP Climate Change and received an A – CDP Supplier Engagement Rating for climate change in 2022.

GARRETT SUSTAINABILITY REPORTS