OUR PROMISE
"We don't just make turbos…we build peace of mind"
The promise of reliability and performance forms a bond of trust between Garrett Aftermarket and its distributors, with auto service centers and garages, with turbo technicians and, by extension, with car owners. The Garrett brand is synonymous with world-leading innovation and quality – and stands in stark contrast to the reputational and business risks being run by some garages choosing to use low cost, non-OE quality turbos and copycat units.
RELIABILITY AND DURABILITY
Certified by vehicle OEM's with up to 3 years durability & 150.000 km road test. Every turbo is produced from original line with guaranteed consistency.
ENSURING DRIVEABILITY AS IF NEW
Superior drivability as good as the new vehicle, up to 40% better low end torque than non-original turbos.
EMISSION COMPLIANCE & FUEL ECONOMY
Compliant with original emission setting, up to 28% less NOx and 4% less CO2 on fuel economy.
LEADING THROUGH TECHNOLOGY
Piloting turbo into automotive industry and pioneering by new technologies, powering over 100 million vehicles from top OEM's on the road.
THERE ARE MORE THAN 100 MILLION GASOLINE, DIESEL AND HYBRID CARS AROUND THE WORLD BOOSTED BY GARRETT TURBOS
Our Aftermarket business is underpinned by the success of our original technology, but it's also about investment in global capacity and service through seven technical support centers, five distribution centers and more than 190 distributors worldwide. This means that no matter where in the world a service center or garage is located, a Garrett replacement turbo is always within easy reach.
GARRETT

 Aftermarket Product Range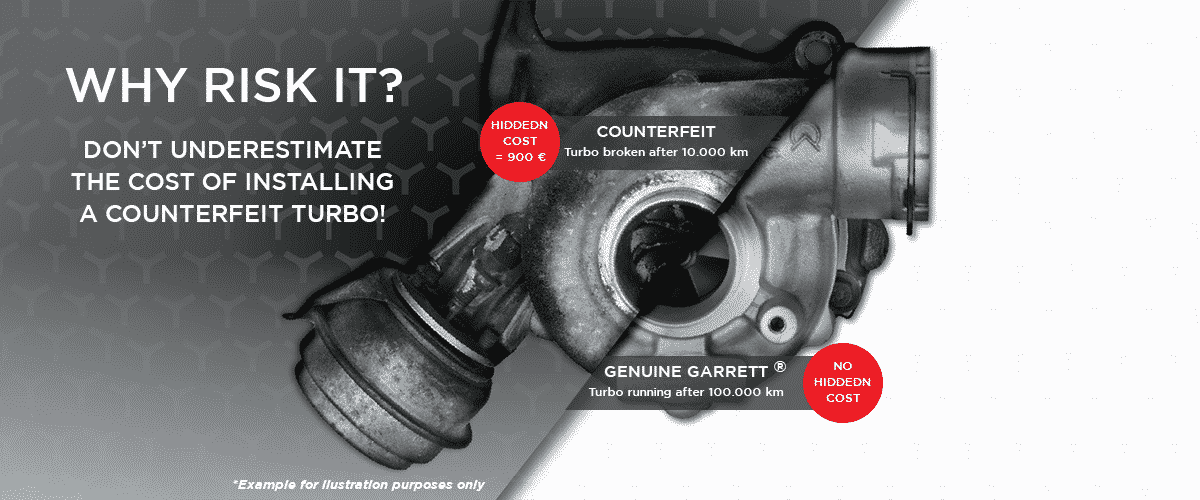 When it's time to replace your car's turbocharger, don't take risks. When your turbocharger is spinning at 300,000 rpm, and operating up to 1050 degrees Celsius, almost the same isn't good enough.