July 17, 2023
Garrett's Award-Winning Intrusion Detection System (IDS) Receives Acclaim for Increasing Safety in Intelligent Connected Vehicles
Garrett's comprehensive, efficient, and flexible Intrusion Detection System (IDS) has been honored with the "2022 Outstanding Automotive Security Software Innovation Enterprise Award" at the AutoSec Security Star Awards and the "2022 Automotive Innovation Technology Award" from Vogel Communications Group (VCG) and AI Automotive Manufacturing.
These prestigious awards recognize Garrett's pivotal role in ensuring the safety of intelligent connected vehicles in a rapidly digitizing world.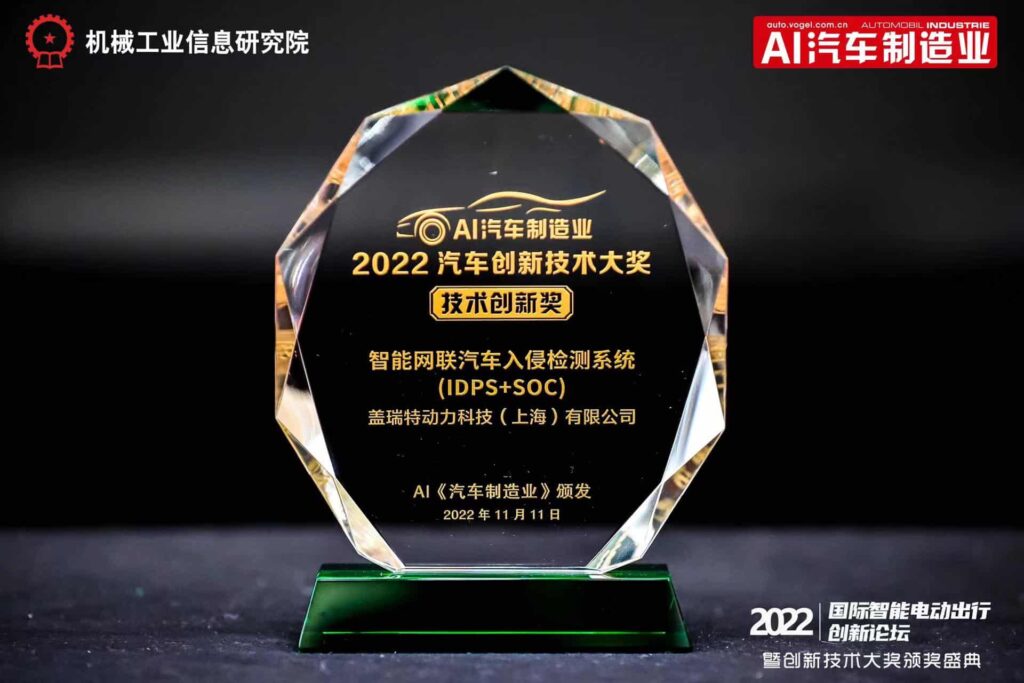 "The automotive industry has faced substantial financial losses due to network-based attacks in recent years," explains Volkan Deveci, Garrett's General Manager of Connected Vehicle. "As manufacturers continue to innovate and enhance their offerings, the threat of cyberattacks rises, necessitating robust security solutions. Responding to this critical need, Garrett has leveraged its 25-year cybersecurity expertise in industrial, aerospace, and automotive sectors to develop the IDS, a solution designed to proactively counter cyberattacks."
Most recently, Garrett's senior information security expert Jeff Zhang presented the innovative IDS at the AutoSec 7 Anniversary and China Automotive Cybersecurity and Data Security Summit.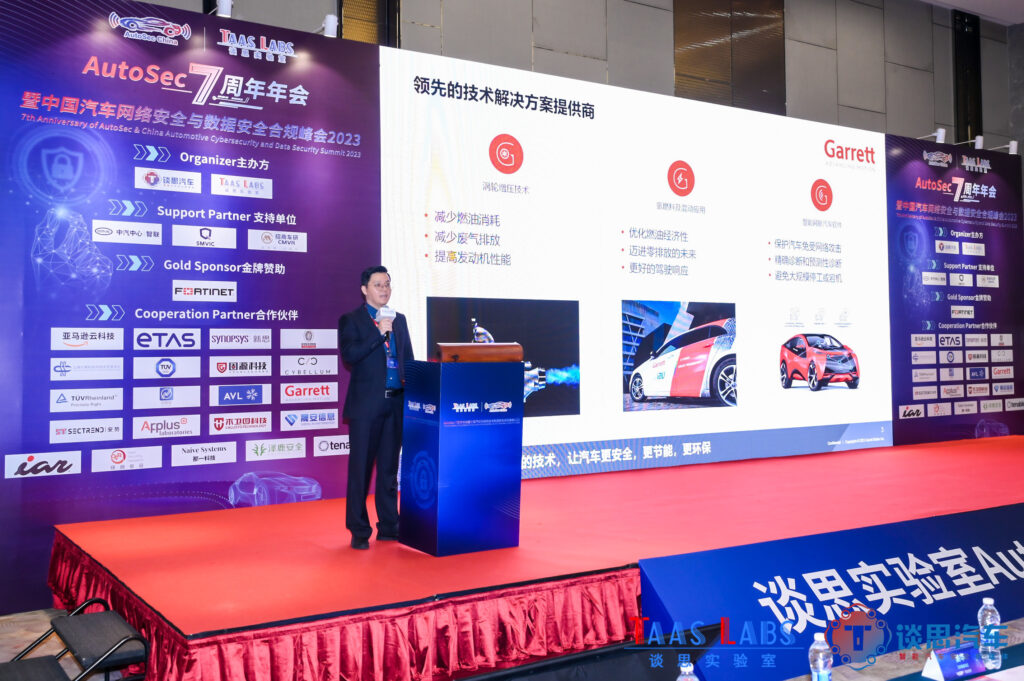 The solution comprises three main components: the Vehicle-side Intrusion Detection System (IDS), the cloud-based Security Operations Center (SOC), and the Ruleset Graphical Tool. Together, these modules form a robust security loop, delivering effective detection, isolation, reporting, and resolution.
Garrett's IDS includes five core products designed to monitor and respond to various types of cyberattacks. CAN IDS, ETH IDS, and HOST IDS solutions monitor vehicle traffic and detect network anomalies, effectively addressing more than 90% of hacker attack scenarios.
The SOC SIEM software analyzes fleet-wide network attack alerts, while the Ruleset Tool reduces the algorithm parameter development time and maintenance workload.
These best-in-class cybersecurity solutions offer flexible integration independent of system hardware and operating systems, full life cycle vehicle safety management, and coverage of various communication protocols. This comprehensive approach has established Garrett as a global leader in intelligent connected vehicle software and garnered recognition through industry awards.
Already deployed in EU vehicle type approval (VTA) certified production projects for overseas OEMs, Garrett's IDS solutions are also making headway with domestic OEMs. Phase I of a cybersecurity mass production project was launched in November 2022, with more projects lined up for 2023.
By seamlessly merging advanced technology, comprehensive solutions, and industry expertise, Garrett continues to safeguard the future of intelligent connected vehicles, demonstrating a commitment to proactive safety testing, regulatory compliance, and the secure development of intelligent connected vehicles in China.