March 13, 2023
7 Aspects that Pave the Way for Zero-Emission Vehicles with Garrett's Hydrogen Fuel Cell Technologies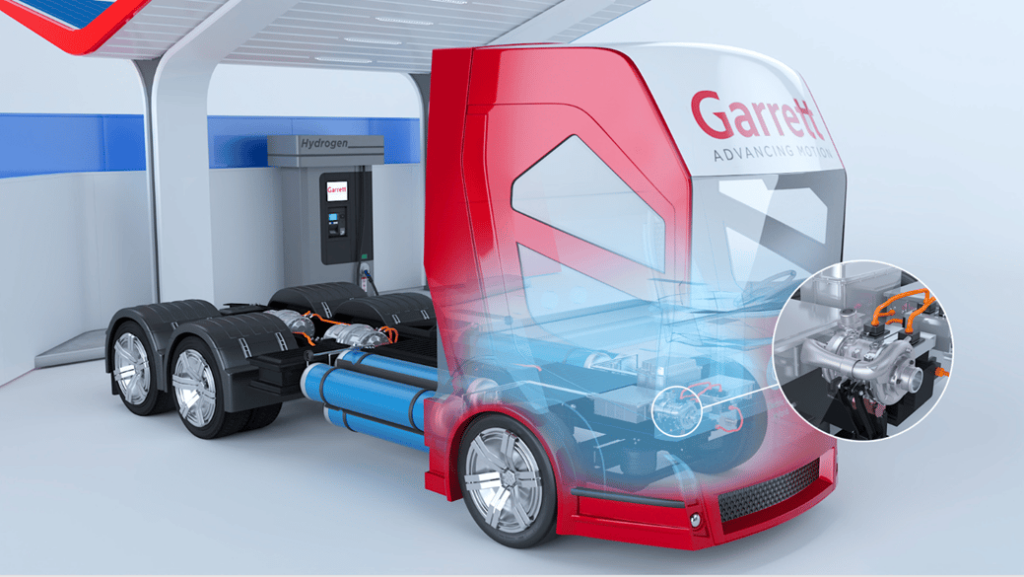 The last 18 months have been marked by an increase in the urgency of fossil fuel independence – an urgency that has led to numerous announcements from worldwide governments to fund renewable energy technology. Among those technologies, hydrogen fuel cell electric vehicles (FCEVs) can lead the mobility industry to a new era in sustainable and clean transportation.
Garrett's efficient, powerful and lightweight compressors for FCEVs fuse leading-edge aerospace and automotive technologies to boost next-generation fuel cells. In fact, Garrett has been involved with fuel cell innovation for more than 40 years. The company launched one of the auto industry's first fuel cell production car applications in 2016, and now its global footprint and leadership in electrification systems are paving the way to a cleaner future of mobility.
Here are 7 key aspects about Garrett's technologies and capabilities that help driving worldwide adoption of automotive zero-emissions technology:
1.  Why do hydrogen fuel cell vehicles need a compressor?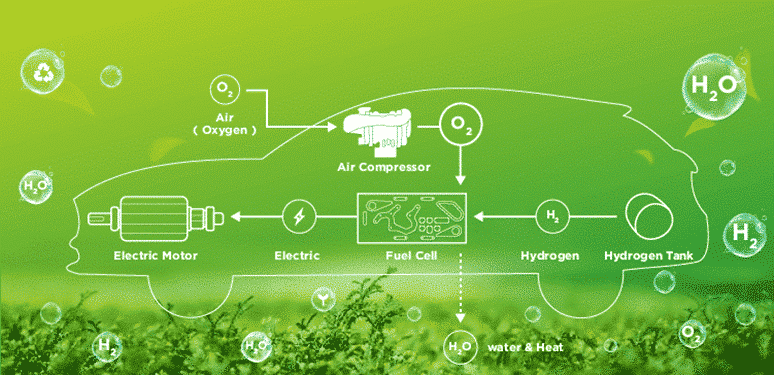 The automotive industry uses hydrogen fuel cells as on-demand electrical generators to power the electrical motor. The fuel cells are made by stacking single cells of proton exchange membranes (PEM) and bipolar plates that can produce electricity out of hydrogen and air via an electro-chemical reaction. In order to perform this reaction efficiently and produce maximum power output, the fuel cell stack needs to be fed with hydrogen and an optimized air flow and pressure supply.
Garrett's high-pressure ratio electric compressors significantly increases the power density of Proton Exchange Membrane (PEM) fuel cells while reducing compressor noise, allowing this clean energy technology to be applied to modern vehicles of all sizes, from the smallest passenger vehicles to largest commercial vehicles.
2.  Innovating for the New Generation of Compressors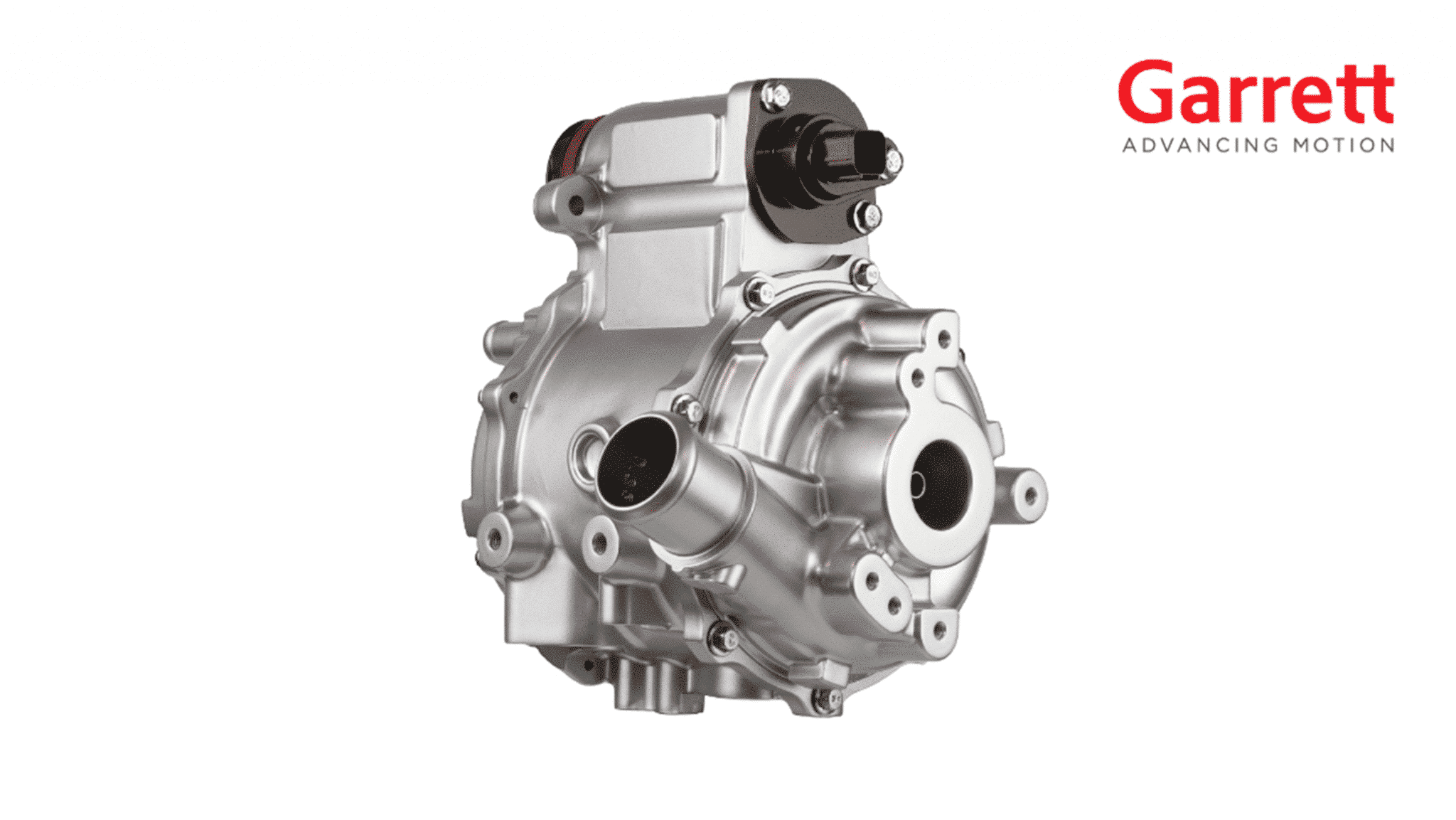 Boosting fuel cell stacks to high pressure air flow is key to overall efficiency and power density, and so is the packaging of the air compressor which must fit and drive electric powertrains in both passenger cars and commercial vehicles. Garrett's new modular fuel cell e-compressor design leans on its turbo aerodynamics expertise, operating above standard industry speeds above 150,000 rpm.
The system is also configurable. In its simplest form, it comes with a single compressor, but depending on the fuel cell stack operating needs and customer targets, it can be fitted with an additional high-pressure compressor or a turbine expander. The optional turbine expander results in up to 20% less electric power usage over non-turbine models, which reduces hydrogen consumption and increases range.
3.  From Family Passenger Cars to On-Highway Transportation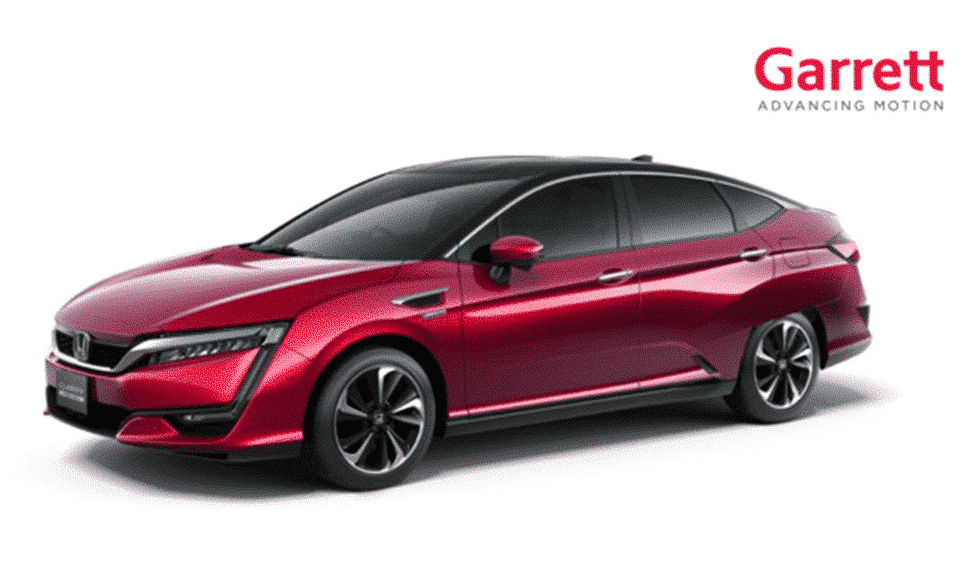 Water vapor is the only tailpipe emission from fuel cell electric vehicles – that's why the technology is gaining traction across multiple mobility modes and vehicle types. From passenger cars, vans, medium and heavy-duty trucks to buses, motorbikes and off-highway applications, FCEVs look set to play a significant role alongside battery electric vehicles (BEVs) and plug-in hybrid electric vehicles (PHEV) in a low carbon future. FCEVs help solve the challenges of battery refill time (resulting in higher availability) and battery weight-resulting in reduced consumption – these two elements are key factors lowering the total cost of ownership.
4.  Decades of Fuel Cell Experience & Still Pioneering

Garrett's fuel cell innovation stretches back more than 40 years with industrial applications, leading to breakthrough automotive solutions. The company launched the auto industry's first fuel cell production car application in 2016 and is currently working with OEMs on several FCEV programs, with more on the horizon. This technology expertise, together with Garrett's global footprint, is helping drive worldwide adoption of fuel cell powertrain systems as automakers apply innovative and differentiated solutions to reduce emissions and improve performance.
5.  Improving Performance at a Lower Cost & Smaller Footprint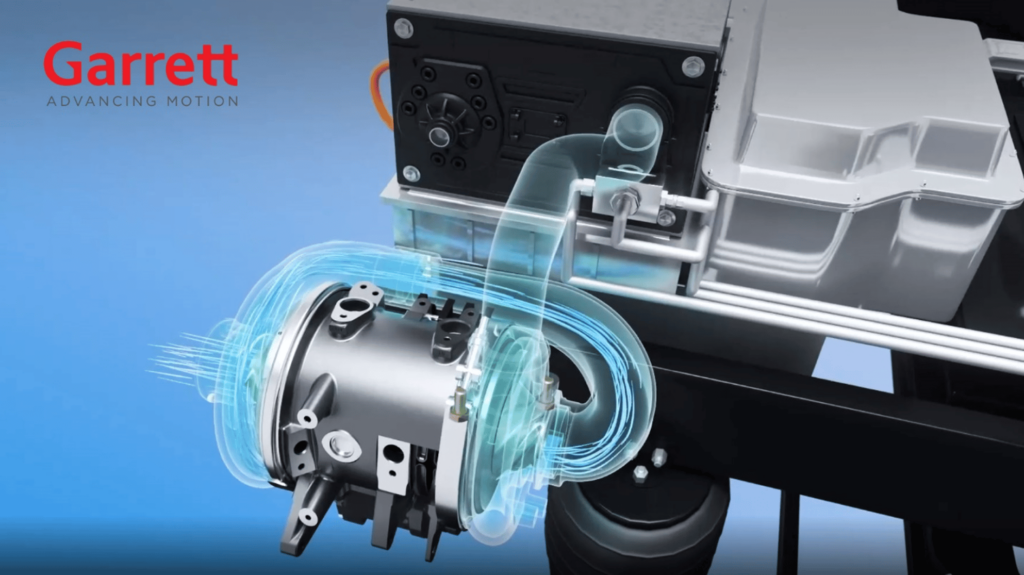 Garrett's new generation fuel cell compressor is >40% smaller than the previous design for the same fuel cell stack output. To achieve such high-power density, rotational speeds have been increased by 50%, enabling compressor performance to be uprated in a smaller, quieter, more efficient package. Cost is also around 1/3 of the first-generation compressor.
6.  Oil-Free Air Bearings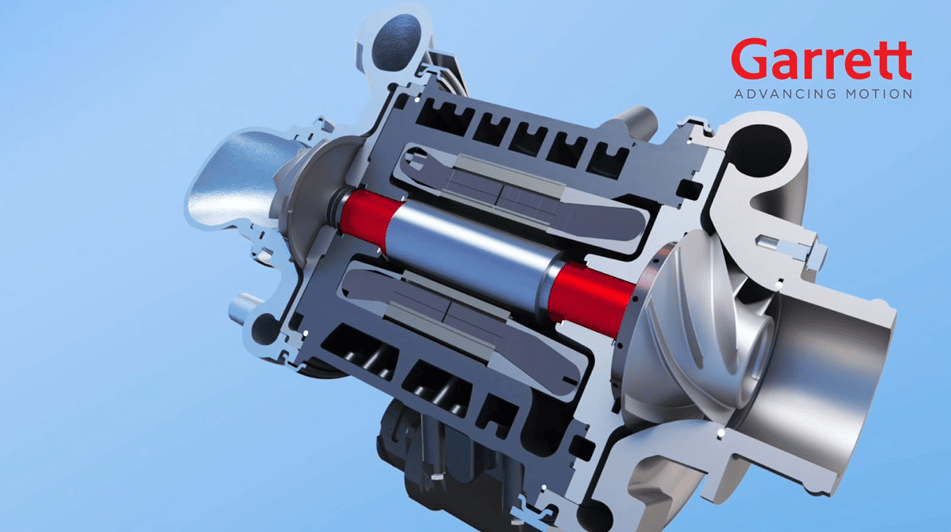 Fuel cell performance relies on a healthy stack: Garrett's e-compressor employs state-of-the-art patented airfoil bearings to eliminate the risk of degradation due to oil contamination, while simultaneously enabling the high speeds driving exceptional performance. This means a higher up-time for vehicles, leading to time and cost savings. Also, Garrett's air bearing system is a key enabler within the fuel cell compressor to achieve its best-in-class durability with more than 1 million start-and-stop cycles over 25,000 hours of life. It also operates at a minimal noise level and better shock absorption due absence of physical contact between the motor housing and the rotating group.
7.  Global Push for More FCEVs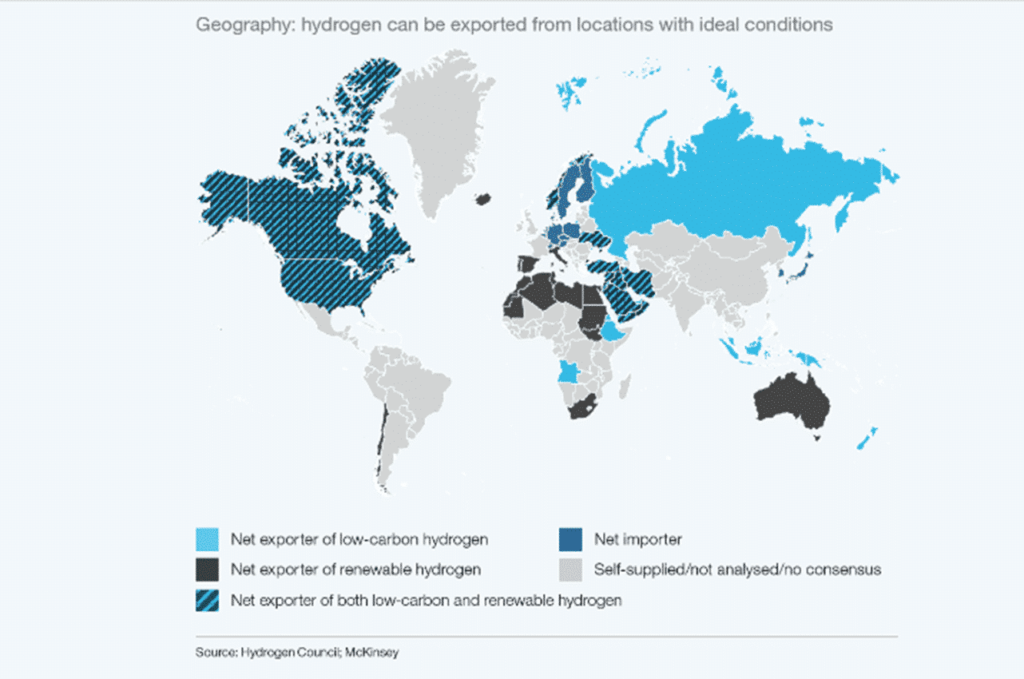 According to the Hydrogen Council, more than $500 billion in new hydrogen projects has been funded in the last two years alone. Why? Well, fuel cell is widely viewed as a viable and clean option for long-haul transportation, offering much greater range than battery vehicles and a charging time broadly in line with conventional diesel vehicles. Hydrogen possesses a very high mass energy density, meaning 1kg of hydrogen offers around 100 km range, making it economically viable for trucks. Indeed, one leading OEM recently unveiled hydrogen fuel cell powered on-highway vehicles with a range of 1,000 km and a refueling time of less than 15 mins.
Click here to discover even more about Garrett's hydrogen fuel cell vehicle solutions today.