January 11, 2023
Garrett's AI-based Guided Diagnostic Software Solution Wins Prestigious Award in China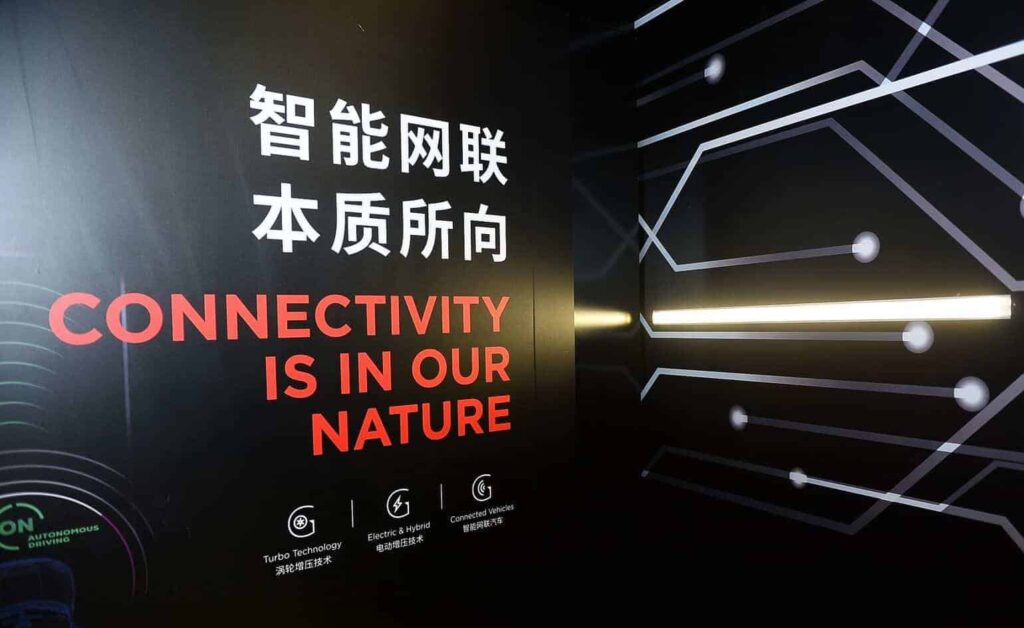 Garrett was awarded the China Auto Parts "Lingxuan Award" for its AI-based Guided Diagnostic Software Solution at the 2022 China Automotive Supply Chain Conference and China Auto Parts annual ceremony held in Wuhan, China on Dec. 24.
Established in 2016, the China Auto Parts Annual Contribution Award, also known as the Lingxuan Award, is one of the authoritative evaluation systems for the auto parts industry in China. At a time when old and new challenges are coming one after another, the Chinese market continues to see the emergence of new world-class technologies and products with extensive innovation. The Lingxuan Award aims to discover and encourage outstanding suppliers and new forces in the auto parts industry for top auto manufacturers and further enhance the market competitiveness of auto parts enterprises.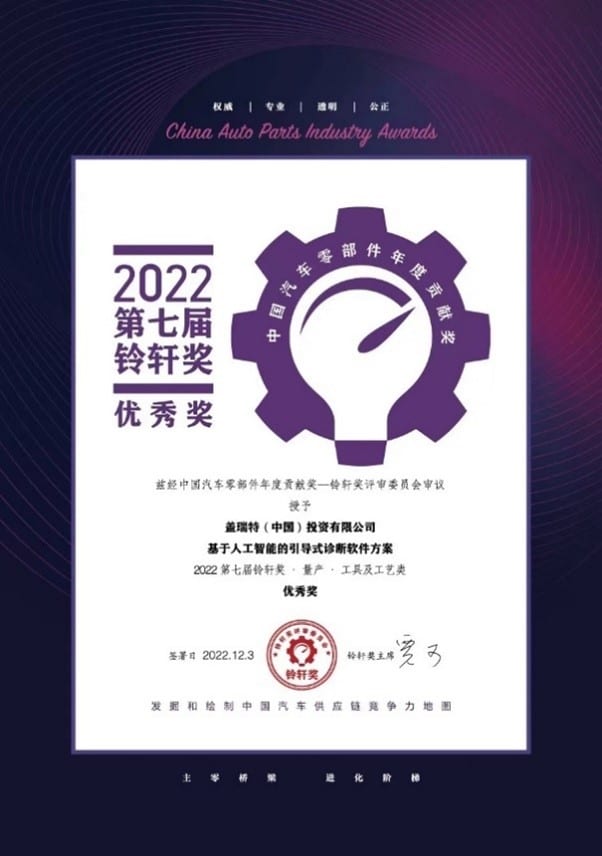 "It is a great honor to be granted this award, which is a recognition of our vehicle health management technology," said Wu Jun, General Manager of Garrett's Connected Vehicle business for the Asia-Pacific region. "Garrett has been engaged in the automotive intelligent software business for over a decade. Thanks to more than 30 years of experience in aviation health management, strong R&D capabilities, and an experienced service team, we continue to introduce solutions that meet the latest technological trends in intelligent connected vehicles, committed to empowering automotive companies with the next-generation service model."
Garrett's new-generation AI-based guided diagnostic software solution can be extensively applied in troubleshooting and analysis of OEM after-sales services, which can decrease the reliance on the technical level of service personnel substantially, help service personnel quickly determine the root cause of failures, and greatly reduce incorrect and excessive maintenance, thereby improving productivity and saving costs; implement total process transparent management from OEM, repair station, to end customers, improving service quality comprehensively.
Compared with fault diagnosis solutions based on traditional fault trees or dictionary searches at home and abroad, an AI-based innovative expert knowledge management system and intelligent reasoning mechanism are developed based on this technology. It has also introduced the self-learning function of the fault model, which can implement rapid and efficient updates and optimization of the model based on the sample big data, with a vast range of application scenarios.
According to the comparison of actual operating data of OEMs, the repair time of complicated after-sales issues can be shortened by more than 40% after adopting the system, and the incorrect replacement rate of key components can be reduced by 50%, which has greatly improved the efficiency of management at all levels and enhanced the end-user experience. The product can provide services not only in the after-sales phase for end users, but also in the R&D phase for validation and verification.
About the Lingxuan Award:
Established in 2016 and initiated by Auto Business Review, the Lingxuan Award, also known as the China Auto Parts Annual Contribution Award, is one of the three major awards in China's auto industry, alongside the Xuanyuan Award and the Jinxuan Award. In the award selection, renowned experts, scholars, and R&D heads of institutions and vehicle enterprises form an expert advisory committee. They then evaluate the products and technologies of auto parts enterprises based on indicators such as advances, reliability, adaptability, service capacity, brand power, and market share. The participants are Chinese independent brand and international auto parts enterprises.